FeedeeDating.com review
June 8, 2022
The result of our FeedeeDating.com review: Our test turned out to be an insufficient dating website.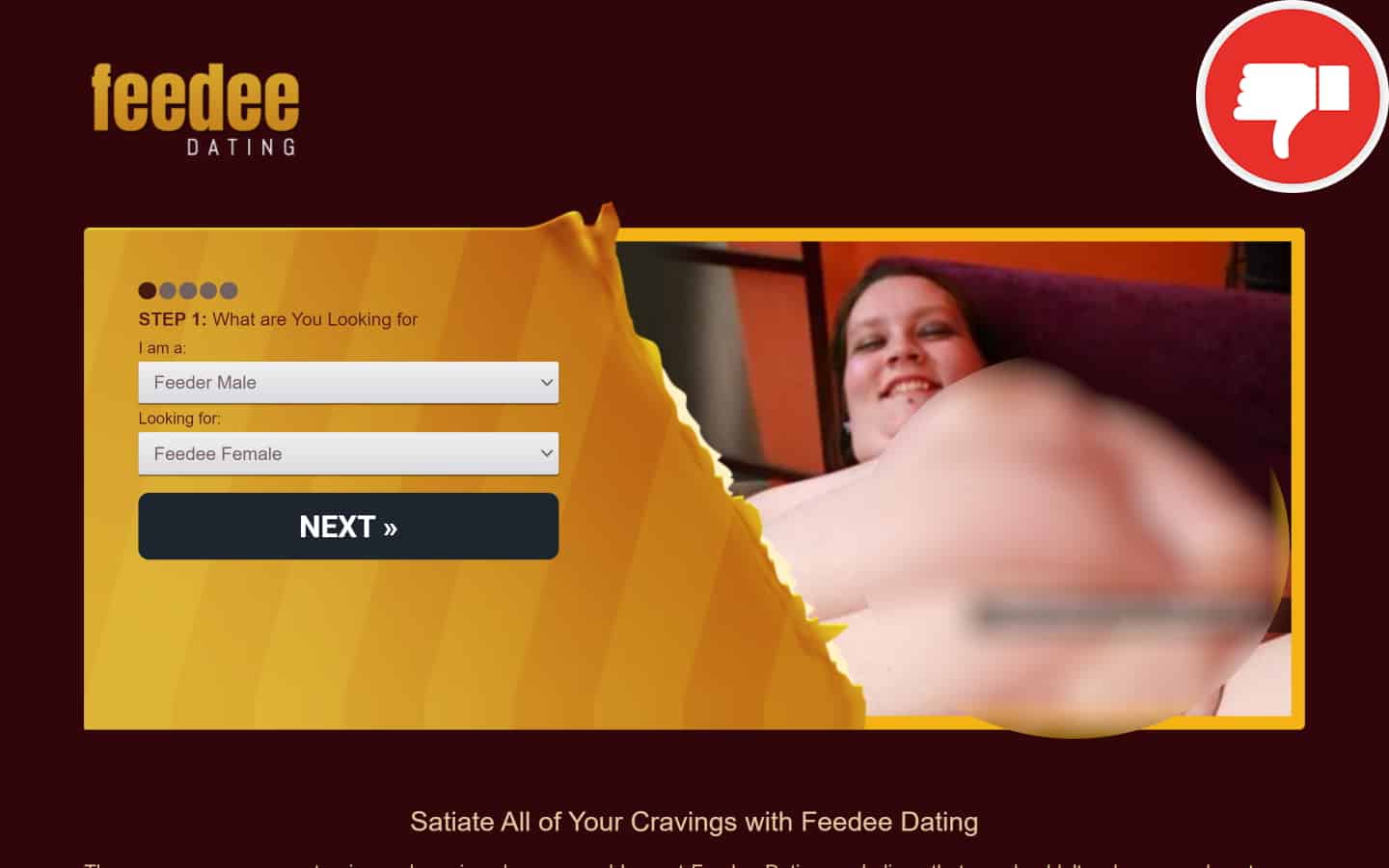 Report for FeedeeDating.com review
For this review, we created a free account and familiarized ourselves with the site's features. Moreover, we studied the terms and conditions carefully. We quickly found out that FeedeeDating.com is run by an infamous company, and that this portal is just a scam with a subscription rip-off. To use the chat, a paid membership subscription is needed. These subscriptions extend automatically and are extremely difficult to cancel. Therefore, users will inevitably end up stuck in a costly subscription trap.
We found out further that most, if not all, member profiles are fakes. Presumably, they are created by the site's employees, and send enticing chat messages to new users for the purpose of quickly luring them into the paid services. However, meeting any real people here seems impossible. The dating service of FeedeeDating.com is Infinite Connections Inc, from Weston, Florida. They run a large network of dating websites and are well known for their subscription rip-offs, fake chat scams, poor customer service, and data leaks.
FeedeeDating.com presents itself as a promising online dating website for singles with a feeding fetish. The portal is aimed at chubby singles who love to be fed by their partners. And of course, those who love to feed their partners are also welcome. The site advertises with a quick free registration, and claims that finding like-minded people is as easy as pie. However, our research clearly shows that it is extremely unlikely to meet any real feeding-enthusiasts here. FeedeeDating.com is nothing but a rip-off.
Scroll down to read the details of our FeedeeDating.com review.
Details on the FeedeeDating.com review
FeedeeDating.com seems to be the perfect dating platform for singles with a feeding-fetish. Outwardly, this website looks trustworthy and legitimate. Our review clearly shows that signing up on this website is not a good idea. As always, we created a free test account and took a close look at the feature-set, the members' area, and the terms and conditions. Furthermore, we searched the internet for user experiences and reviews, and gathered some information on the site's dating service. Our research quickly revealed that FeedeeDating.com is not trustworthy at all.
Subscription rip-off
The registration is indeed free, quick, and easy. However, users who wish to communicate with other members via the site's chat feature, must sign up for a paid membership subscription to do so. But unfortunately, the offered subscriptions are dangerous traps. They are automatically and indefinitely extended, which makes it extremely difficult to terminate them. Hence, users who sign up for a paid subscription will unavoidably end up losing a lot of money.
Fake members
Aside from the risky subscriptions, there is yet another problem worth mentioning. While browsing the members' area, we discovered that it is packed with fake profiles. These profiles were very likely created and are controlled by the employees of FeedeeDating.com. From our experience, such self-created profiles are only used to send flirty messages to new users, in order to lure them into the chat and thus into the paid membership subscriptions. As we see it, finding any real feeding-enthusiasts here is extremely unlikely to happen.
Infamous operator
FeedeeDating.com is operated by Infinite Connections Inc, who are based in Weston, Florida. We have already written and published several reviews about them and their other scam websites. The internet is full of customer complaints about their sites and services. Not only are they known for subscription rip-offs, but also for fake chats, data leaks, and extremely poor customer service.
The conclusion from our FeedeeDating.com review
Our review shows that FeedeeDating.com is just a scam with a subscription rip-off. To unlock the chat feature, a paid membership subscription is needed. These subscriptions renew automatically and are nearly impossible to cancel. So, they lead to a costly subscription trap. Moreover, the members' area appears to only contain fake profiles, and the chances of arranging a real-life fetish-adventure here are basically zero. Do not waste your time and money on this platform.
Let us know your FeedeeDating.com experience in the comments as well.