CougarFrenzy.com review
March 15, 2022
The result of our CougarFrenzy.com review: Our test turned out to be an insufficient dating website.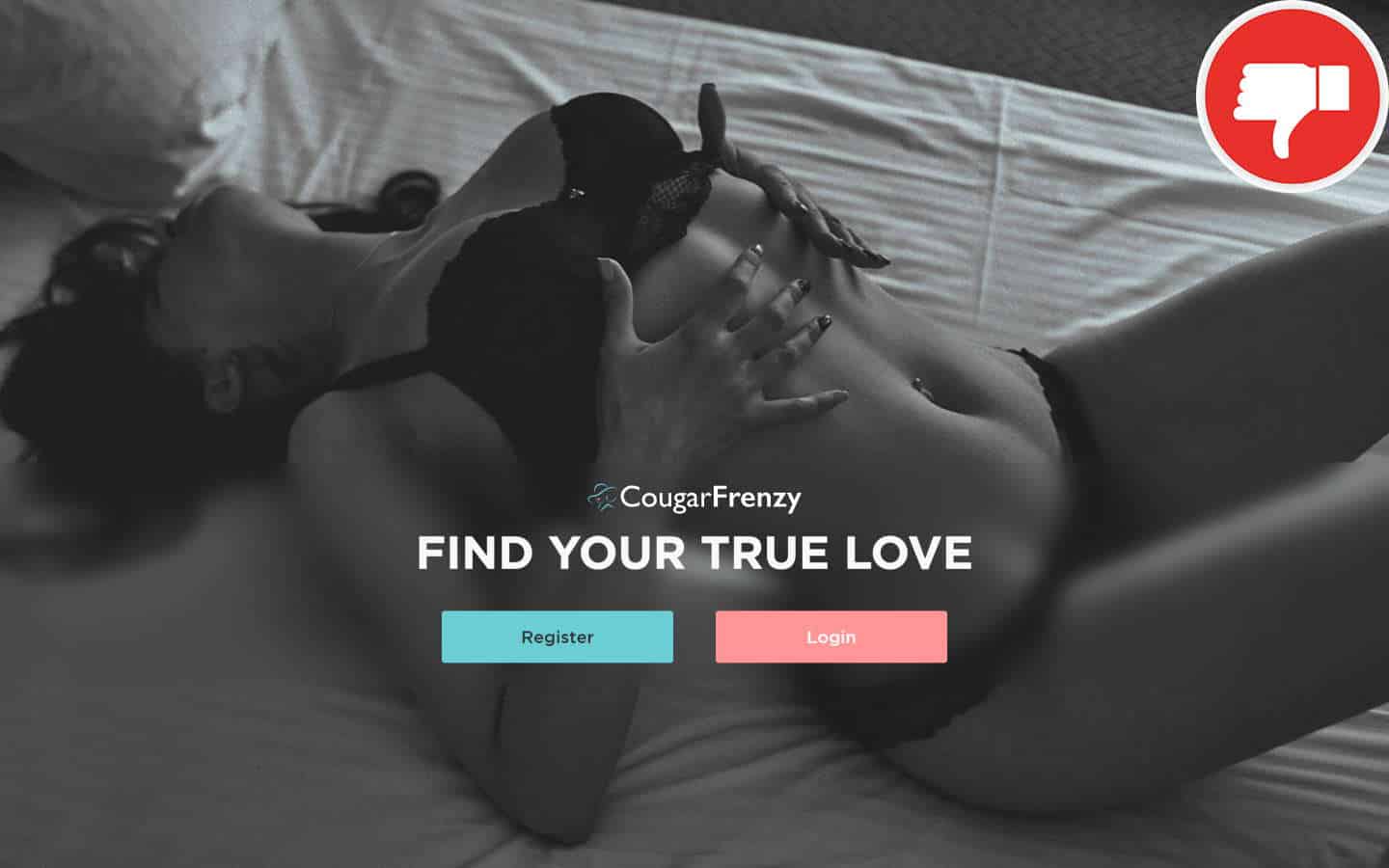 Report for CougarFrenzy.com review
CougarFrenzy.com declares itself to be the best dating platform for finding mature women available for exciting experiences. Lots of hot dates are supposedly online in the members' area, waiting for new subscribers to join the fun. We would like to believe these promises, but we already know CougarFrenzy.com will be another disappointment. This website is run by Learn Virtual Ltd, an untrustworthy operator based in Haverhill, UK, we know very well.
Over the years, we have written several reviews about this company. It clearly always uses fake chats to subject its customers to a rip-off. This company creates fictitious profiles to encourage members to upgrade their accounts.  Moreover, many former users suggest paid memberships are also a scam.
Scroll down to read the details of our CougarFrenzy.com review.
Details on the CougarFrenzy.com review
CougarFrenzy.com presents itself with a simple yet appealing initial page. Although it doesn't provide the reader with much information, Its modern design is quite engaging. A picture of an attractive woman serves as the background for a registration form inviting viewers to create an account. All you need are a username, password and email address. Unlike what happens on many other dating websites, there is no need to activate the profile with your email. Moreover, uploading a profile picture is recommended but not mandatory.
Our test profile, which lacks any picture or personal information, turns out to work just fine. Surprisingly, after a few minutes, we receive several promising messages from hot ladies inviting us to chat with them. This is a bit suspicious, as an account like ours wouldn't receive any attention on a bona fide dating platform. This is a clear sign that these messages come from fake profiles. To find evidence of the scam, we carefully read each section in the terms and conditions.
Here is what we found
You may interact with content generated by, or with the assistance of, automated online accounts ("Bots" or "Automated Profiles"), where none – or substantially none – of the actions and posts of that Automated Profile are the result of, or arise in connection with, a natural person's profile or otherwise User Content.
What does this mean?
Members are tricked into thinking they are talking to real people ready to arrange sexual encounters. They might therefore decide to purchase paid membership to keep a conversation going. But none of the messages they receive is genuine. These fake accounts are controlled by fake operators who follow a specific script. At other times, such messages are generated by computer programs (bots) designed to simulate human conversations. In either event, this is a scam, since real-life meetings are impossible.
Don't risk your money
We came across several negative reviews on the internet from past users accusing this operator of yet another nasty rip-off. All paid subscriptions renew automatically and are, according to these reports, impossible to cancel. Learn Virtual Ltd, the British company from Haverhill that runs CougarFrenzy.com, seems to reject every single cancellation request. We couldn't find definitive proof to confirm this is a subscription rip-off. However, since the profiles are fake, we don't see any valid reason to purchase premium membership. The risk is simply not worth it.
The conclusion from our CougarFrenzy.com review
CougarFrenzy.com might at first sight seem a good choice for all those looking for an experience with a mature woman. But our research proves it is just an untrustworthy platform, where all users are in danger of spending a lot of money without getting anything in return. The promising messages that new members receive after signing up are all fake. They come from fictitious profiles that don't correspond to real people.
Let us know your CougarFrenzy.com experience in the comments as well.