The result of our SecureDating.com review: Our test on SecureDating.com turned out to be an sufficient dating website.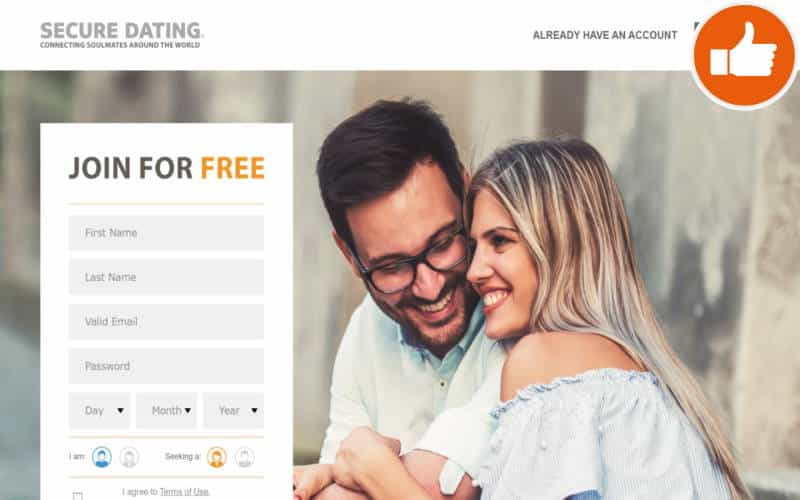 Some women may not have real interests
Report for SecureDating.com review
SecureDating.com is a platform for those customers who want to find a Ukrainian or Russian woman for a serious relationship. On this site there are no options for those interested in only having a casual date, as the women are living in their country of origin.
The website is operated by Secure Dating International Ltd, who are based in Sofia, in Bulgaria. We have found both positive and negative reviews about this website. However, most reviews were positive. The negative reviews were mostly about the high costs of the platform, but we do not consider a high price to be a rip-off. Therefore, we think that this website is not a scam, although there are some things about this platform that we did not like.
Scroll down to read the details of our SecureDating.com review.
Details on the SecureDating.com review
SecureDating.com is a dating website for those who want to find women from Russia or Eastern Europe for a serious relationship. The operator running this website is Secure Dating International Ltd. As the name of the page suggests, the company behind this platform emphasizes how safe it is to use this site. They promise that all profiles are verified and that there are no fake profiles or fake chat operators on this platform.
According to our own experience, while using the site, this seems to be true. We did not get any suspicious messages after registering. The reviews from former users which we found on the internet also suggest the same. Most negative reviews are about prices or the lack of interest of some of the female members. We read in several reviews about other similar sites. Customers complained that although the women on the platform are real, they do not seem to be interested in meeting any users.
Very expensive services
This platform offers the option of purchasing a lifetime priority membership for 29.95 USD. With this membership, members will be entitled to read and send up to seven letters per week. This membership is a one-time payment, and therefore, there is no risk of a subscription rip-off. For any additional services, customers must buy "credits" in advance.
In general, prices on this website are very expensive. Opening or responding to a letter will cost a few euros. The prices depend on many factors, but those who expect to end up meeting a woman need to be ready to pay a lot of money. Also, they will need to calculate the cost of travelling to Russian or East Europe if they finally decide to meet the woman in person.
Lack of interest
Although we do not consider this site to be a fake chat scam or a subscription rip-off, some of the female users may not have a real interest. Our experience is that on these platforms, the women get a commission from the money spent by customers. In that case, it would be possible that some of the women will just use the platform as a way of getting some extra money. They may not have a real interest in finding a partner.
The conclusion from our SecureDating.com review
In our review of SecureDating.com, we did not find any fake chat scam or subscription rip-off. However, we recommend any potential user to be careful as some of the women here may not have real interest. This platform is expensive, so customers may end up paying a lot of money before having any chance of having a real date.
Let us know your SecureDating.com experience in the comments as well.