The result of our MyLustyWish.com review: Our test on MyLustyWish.com turned out to be an insufficient dating website.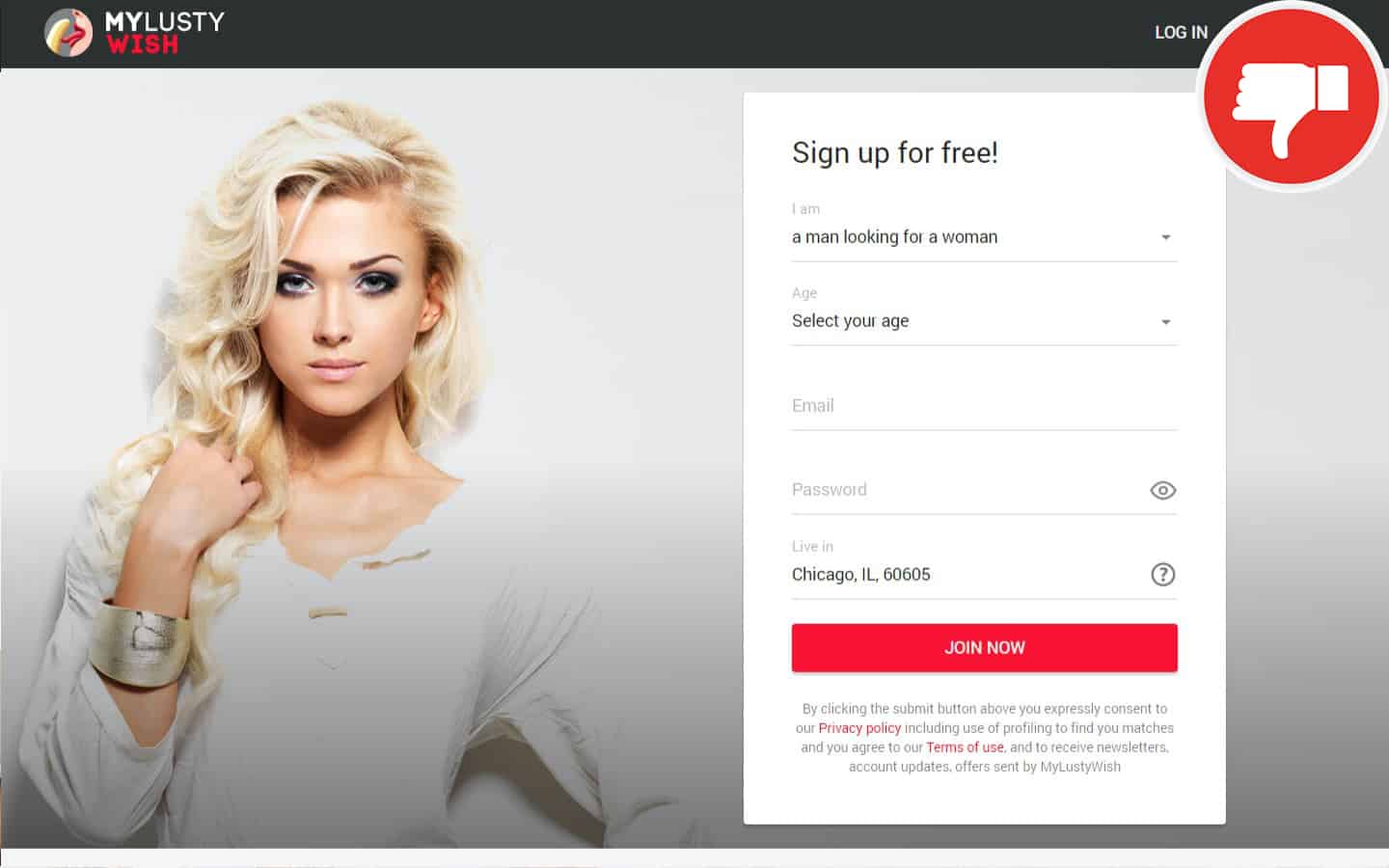 Report for MyLustyWish.com review
The online dating portal MyLustyWish.com looks great at first view. But in the second view, we found some hints that this website is non-reputable. On the third view, we were sure that this site is a scam with a subscription trap.
We did some research on the internet and found some reports about the operator and the site itself. This dating platform is operated by Norfex Services Ltd. which is well-known to us and on the internet. That company runs a whole network of dating websites and all of them were reported as a rip-off. Registration is free but not the use of it. A member has to get a membership which will end up in a trap if they end up purchasing it.
Scroll down to read the details of our MyLustyWish.com review.
Details of the MyLustyWish.com review
MyLustyWish.com advertises free registration and promises that they will find a match for you. That sounds great but our research shows that this site is nothing but a cheeky scam. We checked the terms and conditions, plus we searched reviews on the internet. It did not take long until we found the first negative customer experiences that spoke of a rip-off.
In regards to the information that we found on the internet this site is a subscription trap. We read that the terms and conditions about costs and memberships and found something that speaks to a scam. The website will charge money from its users which is not mentioned on the landing page. That makes the advertisement about free registration a misleading detail.
Monthly paid subscription
Moreover, subscription for membership extends automatically which does not mean it's a trap. But in this case, we see things differently. First of all, the operator is not trustworthy, and second, the portal itself has a lot of negative reviews. So the site is not trustworthy and the automatic renewal of the subscription might be used to trap a user in a scam.
Indeed, the operator offers a cheap three-day trial membership with a deadline of 72 hours to cancel it. That means the deadline is impossible to make. Then the three-day trial membership will extend to a monthly paid subscription. And that will extend automatically until it is canceled in time.
The operator of MyLustyWish.com is Norfex Services Ltd. which is located in Malta. That is not a common location for an operator of a US dating website. Moreover, this company runs multiple scam dating websites, not just this one.
The Conclusion from our MyLustyWish.com review
MyLustyWish.com is a scam with a subscription trap. The online dating website itself and its operator have a lot of critics on the internet for its misleading information and cheeky methods to entice users to buy a paid membership. All subscriptions will extend automatically, including the trial membership. Cancellation of the trial membership in time is not possible, so it ends up being a trap.
Let us know your MyLustyWish.com experience in the comments as well.