iFetishHub.com review
June 1, 2022
The result of our iFetishHub.com review: Our test turned out to be an insufficient dating website.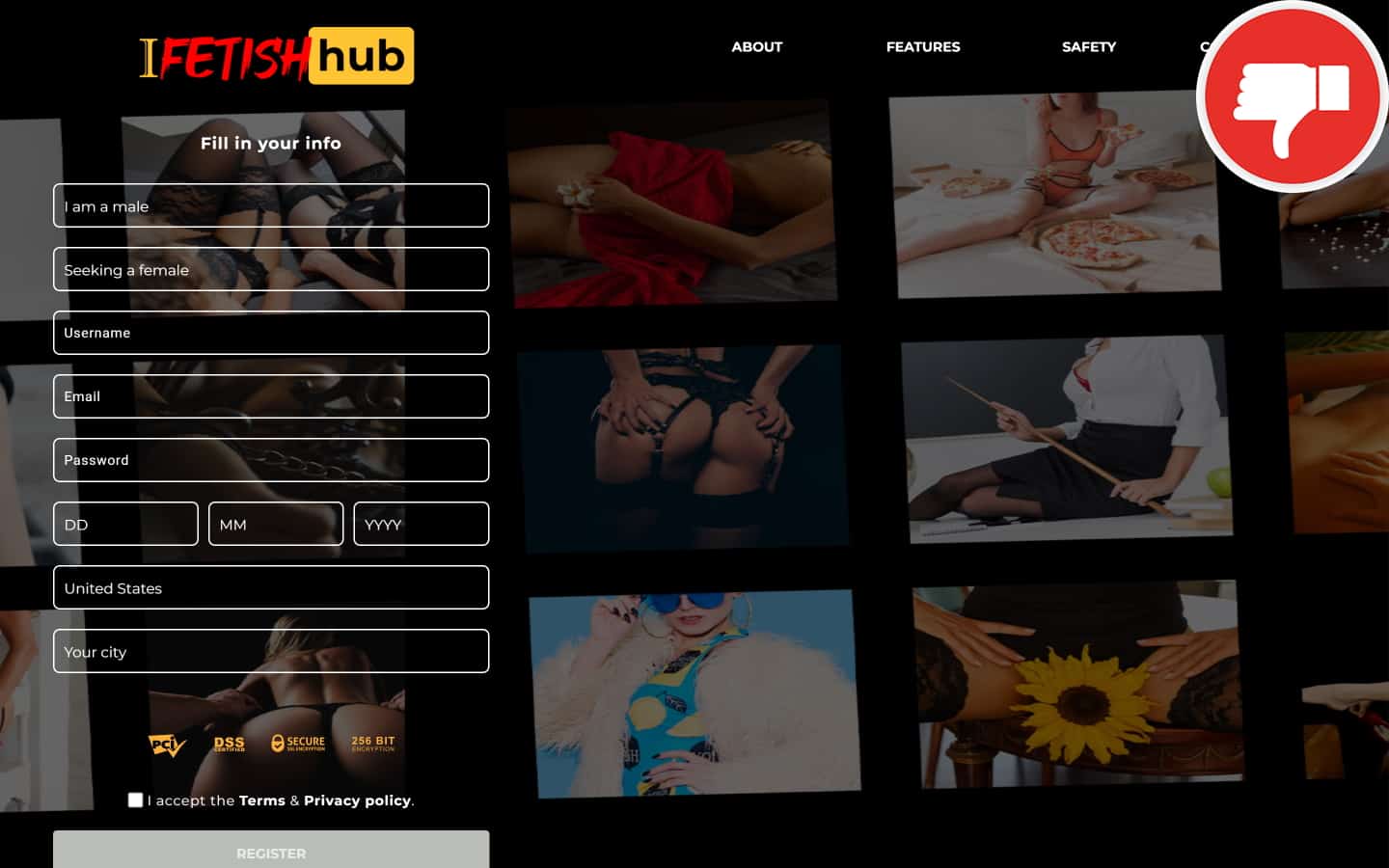 Report for iFetishHub.com review
At first sight, iFetishHub.com appears to be a legit dating website designed to facilitate BDSM and fetish dates. Its presentation is modern and enticing. Registering is free and takes only a minute. The members' area is filled with profiles of beautiful young women offering various sexual services. Unfortunately, after reviewing the terms and conditions, we can only advise against signing up: this website uses fake operators who manage fake profiles to lure users into spending money on costly paid chats.
As soon as we signed up, we started receiving messages from various members. These are not chatbots, as we were able to conduct conversations with them in a logical way, but they are fake chat operators paid by the company, as we discovered after reading the site's TOS.
This is a typical fake chat rip-off. The chances of finding a real date are therefore virtually non-existent. The company responsible for this unscrupulous service is Take Two Digital Ltd, based in Paphos, Cyprus. It is well known to us, as we already tested other websites run by the same operator. On each occasion, our reviews have exposed the same type of scam in use. In short, whatever experience you may have on this site is bound to make you lose money while lining this rogue operator's pockets.
Scroll down to read the details of our iFetishHub.com review.
Details on the iFetishHub.com review
The landing page of iFetishHub.com may look inviting thanks to its design, but it doesn't provide any details about its services. From previous experience, we know a lack of information on the landing page is not a good sign. We therefore decided to subject this website to a full test to see what we were up against.
Our review revealed that the experience this site provides is nothing but a blatant rip-off: users soon receive seductive messages from gorgeous girls, but they will then have to spend huge amounts of money to keep conversations going. Actually, "coins" are required to interact with other members. And they are of course a rip-off. What users don't realize is that these conversations will never lead to any real-life date.
The coin system
These obligatory coins can be purchased in packages. Upon registering, you receive more than a hundred of these tokens, so you can start chatting with girls. But they will rapidly run out, as every single message costs around 40 coins. Consequently, even if the price of a single coin does not seem too steep, just a basic conversation will lead to you spending a fortune. Unfortunately, spending a lot of money will not increase your chances of meeting someone: all the profiles are fake. This system is nothing but a cheeky, fake chat scam.
The following note is from the Terms and Conditions
The Company operates system profiles (i.e. profiles connected to Accounts which have been created by the Company and which are either operated by contractors of the Company who impersonate the persons portrayed in such profiles or by a system designed to interact with users) and expressly reserves the right to chat with users through such system profiles in order to enhance the users' entertainment experience. Physical contact with individuals behind such system profiles is strictly prohibited.
Fake chat rip-off
Users are tricked into believing they are really talking to like-minded people and that the person behind the screen does actually resemble the profile picture displayed on the site. But as we can see from the TOS, this is not the case at all. iFetishHub.com relies on fake chat operators trained to entertain users while making sure they buy more costly "coins" in the hope that a real date will soon materialize.
The company behind this website is Take Two Digital Ltd. It is based in Paphos, Cyprus. It is not new to us, as we have already reviewed several of its websites. We also found a lot of negative comments online from former users who complain about losing money from this scam.
The conclusion from our iFetishHub.com review
iFetishHub.com is a huge rip-off. Our experience involved a lot of deception. Users are tricked into believing they can meet girls, even if they have to pay for this, but in fact all the profiles are managed by fake operators who lure users into buying overpriced coins to join fake chats. As there are no real people to meet here, there is actually no good reason to spend any money on this website at all.
Let us know your iFetishHub.com experience in the comments as well.