The result of our GetAnAffair.com review: Our test on GetAnAffair.com turned out to be an insufficient dating website.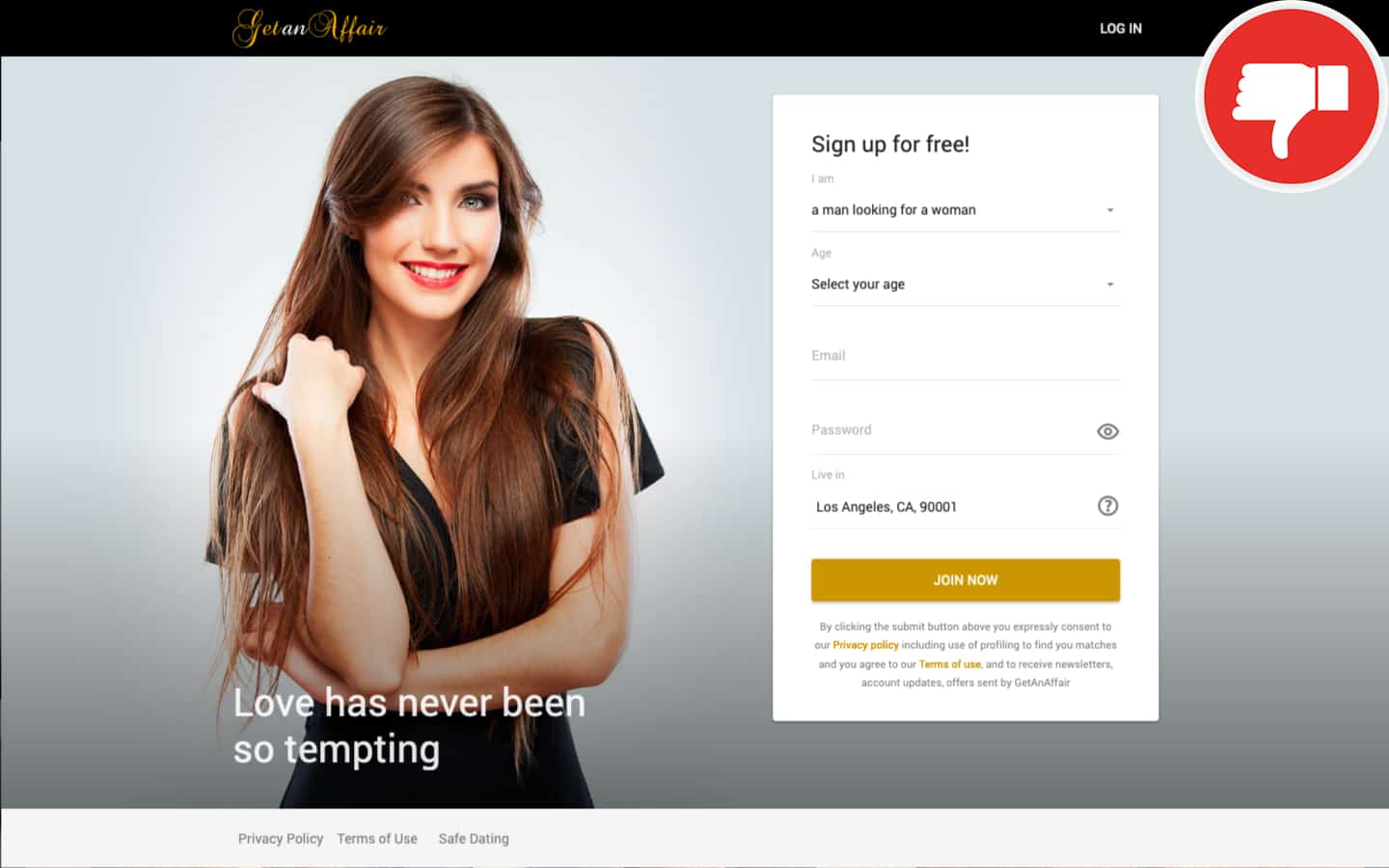 Report for GetAnAffair.com review
The online dating website GetAnAffair.com advertises a neutral looking landing page and free registration. It targets married couples with a fetish for having a sex friend, an affair outside their wedlock. There are hundreds of adult dating website scams, and GetAnAffair.com, operated by Bulova Invest Ltd., is one of them and tricks you into a subscription trap.
During our investigation we learned that the free registration on the dating portal gives you only access to a few features on the site. To chat and see more details at the members area you are forced to subscribe a premium membership.
Scroll down to read the details of our GetAnAffair.com review.
Details of the GetAnAffair.com review
The online dating website GetAnAffair.com advertises free registration on a simple landing page. While in their wording of the pitch on their home landing page they say the women are just waiting inside and all you have to do it join and pay a small one time fee for a monthly membership and you can start contacting them now, the truth is all those ladies are paid models.
We investigate further and find two more signs of a rip-off. First, your local city is detected by your IP and displayed on the screen. That is a tactic to suggest the site is localized. It's not in 99.9% of the cases. Second, the screen asks you a series of yes or no questions to make the level of resistance to registration even lower.
Research online for GetAnAffair.com yields multiple reviews that describe the website as a subscription scam and a rip off with fake profiles. The operator does not mention bogus profiles in the terms and conditions. But testimonies from ex-users are talking about moderated chats and subscription scams.
The site is operated by the British Virgin Islands-based company, Bulova Invest Ltd., a company with a very bad reputation on the internet for being a subscription scam.
 As stated in the terms and conditions
"All paid subscriptions automatically renew for the period and price that you signed for a subscription. You may cancel the auto-renew feature to avoid recurring charges, but you must act at least three days (that is, 72 hours) before the renewal date."
GetAnAffair.com offers three days, seven days, and 1, 3, or 6-month subscriptions. However, you must cancel three days in advance. Very smart, how you can cancel three days before if the subscription is just three days?
Another challenge for the new customer is to cancel the expensive memberships. Some former customers are reporting that they even got charged after they have cancelled because of automatic renewal. The primary goal of GetAnAffair.com is to make you spend as much money as possible instead of helping you find a date.
The Conclusion from our GetAnAffair.com review
This is another example of a widespread epidemic of adult dating site scams. The angle that GetAnAffair.com employs is to grow big; they have to make big false claims. The site is a subscription scam and a rip-off with fake chats.
Let us know your GetAnAffair.com experience in the comments as well.