The result of our DoUWant.me review: Our test on DoUWant.me turned out to be an insufficient dating website.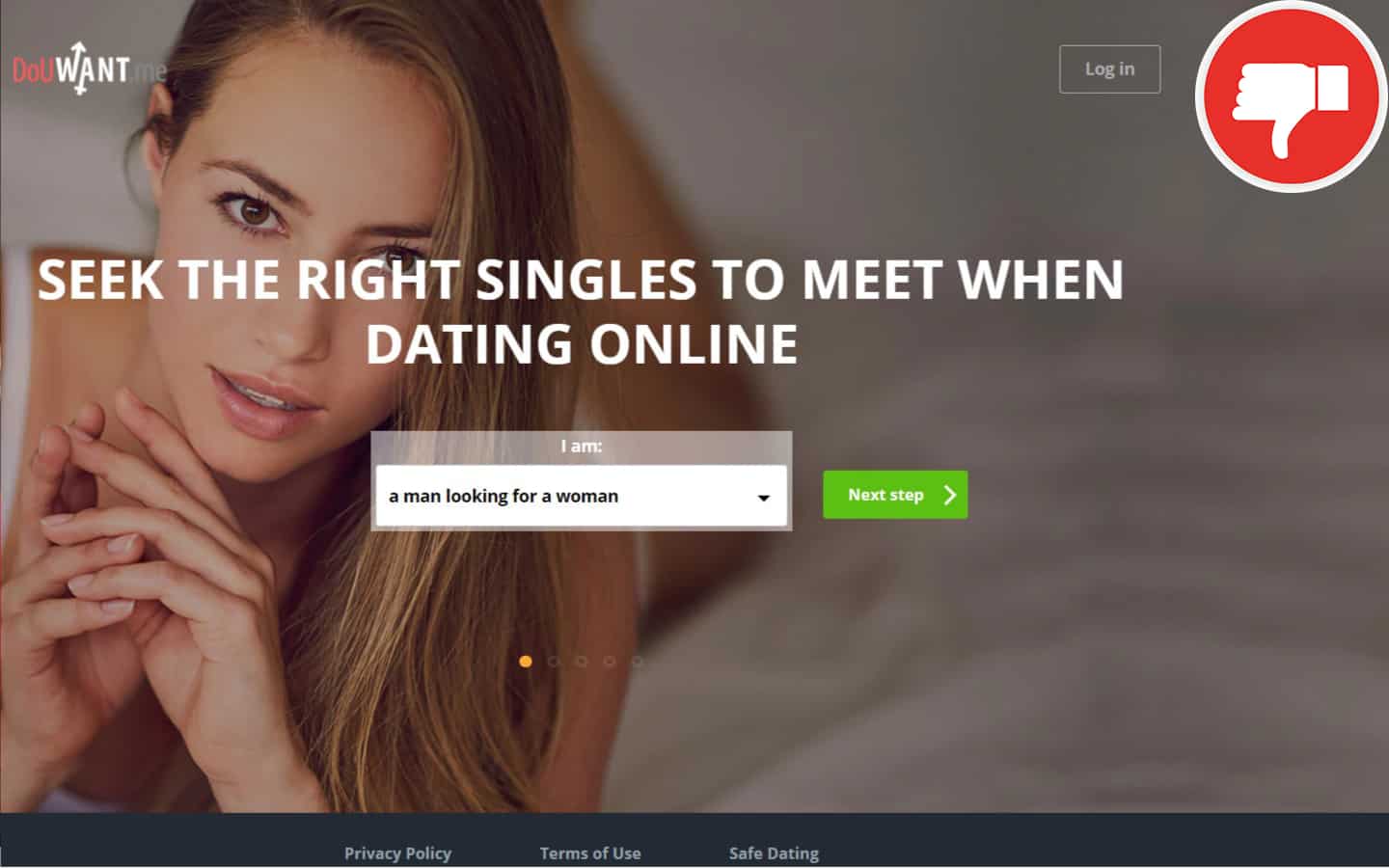 Report for DoUWant.me review
The online dating portal DoUWant.me seems to be a good choice to find a match on the first view. But we did some research and found some negative reviews about the site and its operator. We read about a fake chat and a subscription trap.
This site is part of a huge network of dating portals that is operated by Together Networks Holdings Limited. Also have reported already a few times about the company in the past. The operator advertises with irritating information and will entice the user to get a paid membership after the registration. Any subscription will extend automatically which will end in a scam in this particular case.
Scroll down to read the details of our DoUWant.me review.
Details of the DoUWant.me review
DoUWant.me advertises with some erotic content and a solid offer. We read on its landing page that the registration is for free and that you will meet singles that are close to your location. That sounds promising to us of course. But during our research we found a lot of reviews that tell a different story.
We read about a fake chat and a subscription trap. According to the information on the net the member's pool is filled with fake profiles that are operated by fake operators. We also found some reviews of other dating sites by this operator. There it is mentioned that chat bots are used to entertain the user and to entice people to spend money.
The registration is for free but not the use of the site. Costs will originate after the registration for a subscription for a premium-membership. That is not mentioned in any way on the landing page. As we see it, the advertisement of the free registration is much more a misleading detail than real information.
Automatic renewal of a membership
A normal subscription for a premium-membership is quite expensive. But the operator will offer a trial membership that will run for three days. It is noted, that all subscriptions on this site will extend automatically. In general, an automatic renewal of a membership is not a scam by itself. But it plays an important role of it.
The deadline to cancel the trial membership is three days as well. So, a cancelation in time is not possible, then the trial membership will extend to a monthly paid subscription and end up in a trap. Operator of the site is Together Networks Holdings Limited which is located on Tortola, the British Virgin Islands. The company is known for its huge network of scam sites.
The Conclusion from our DoUWant.me review
DoUWant.me is another site of Together Networks Holdings Limited. We have reported many times about the company already, and they run a huge network of scam dating portals. All of the platforms are a subscription trap. A trial membership will be offered that cannot be cancelled in time. Then it will be automatically renewed to a monthly paid subscription.
Let us know your DoUWant.me experience in the comments as well.