The result of our BangMatches.com review: Our test on BangMatches.com turned out to be an insufficient dating website.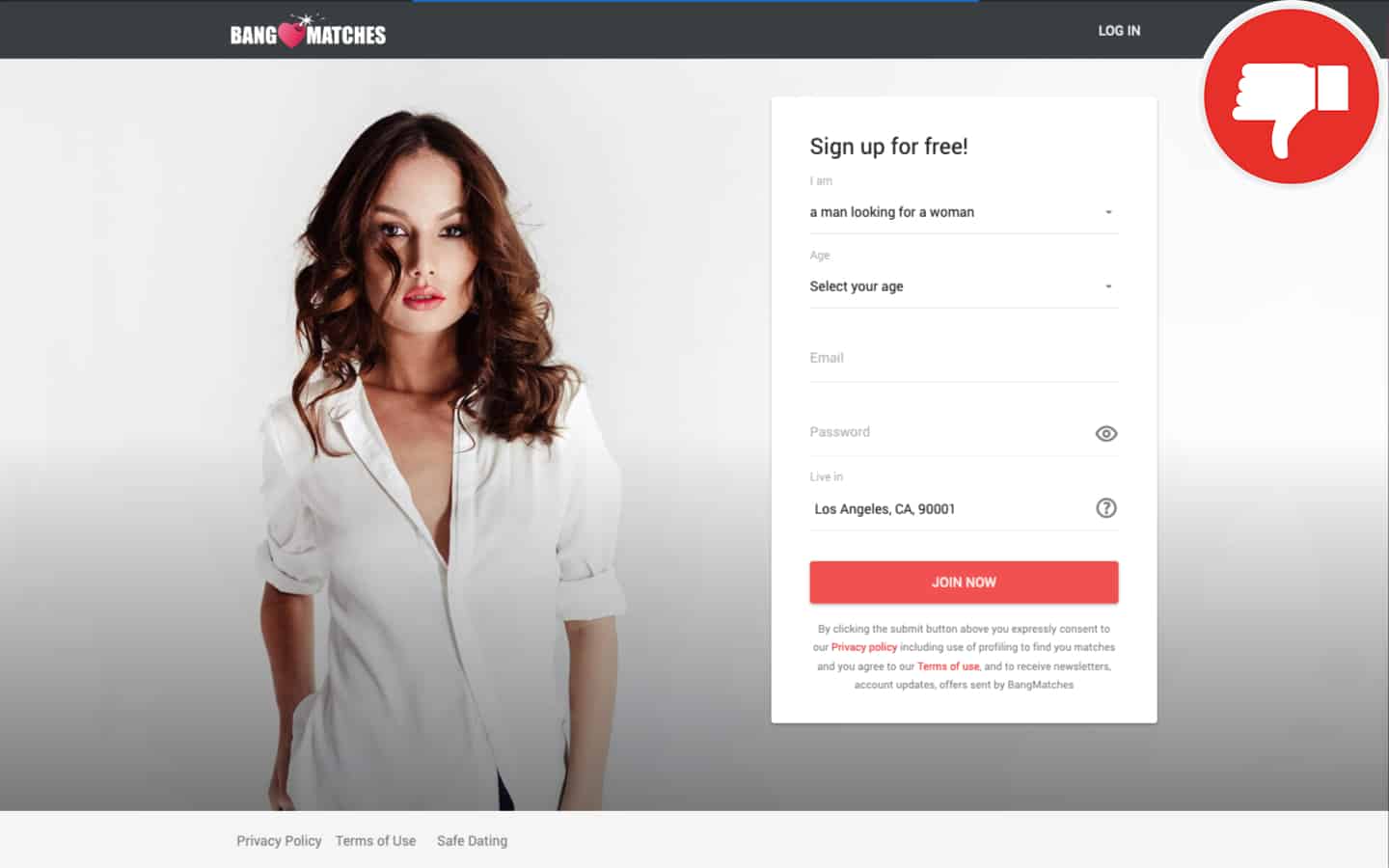 Report for BangMatches.com review
BangMatches.com offers like most other portals a free registration. They claim, that singles are looking for love, dates, and adventures. The portal even promises to find a date within one day. The landing page shows an attractive woman but no further information about additional costs coming up after the free enrollment. This website is a scam with a subscription trap.
There are negative reviews about BangMatches.com and its manager the Norfex Holdings Ltd. Many former customers are warning about the company, their subscription trap and moderated chats with paid animators.
Scroll down to read the details of our BangMatches.com review.
Details of the BangMatches.com review
The registration is for free, but no other information is provided when you land on the BangMatches.com portal. A free subscription sounds just fine if there aren't other upcoming costs later. We read through the page but there is nothing mentioned about additional charges. We checked the terms and conditions of BangMatches.com, but there is also no clear information about the real costs using this website.
Norfex Holdings Ltd., which is located on the Virgin British Islands. Is operating a big network of online dating portals following the same schemes: moderated chats and subscription scams.
Worthless free basic membership
Trusting other testimonies, the website BangMatches.com baits the interested user with false information and free registration. The newbie signs up for a worthless free basic membership. After that he will receive tons of chats, messages or mails with charming content from moderators hiding behind faked profiles. The only goal of these employees it is to encourage the user into buying expensive memberships and lure them into subscription traps. A frequent trick is to offer a "cheap" trial premium membership, running either three days or fourteen days. The scam here is the tight cancellation deadline. If the user cannot keep to it, the membership renews again for another month.
The Conclusion from our BangMatches.com review
The sex portal BangMatches.com is rip-off using animators to entice customers to buy expensive memberships with tricky cancellation deadlines. Not to forget that the members pool is full of faked profiles. This website is for sure not a recommendation.
Let us know your BangMatches.com experience in the comments as well.