Tips to protect yourself against rip-offs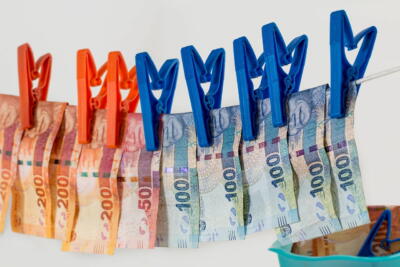 The internet can be a risky place if you don't know your way around. Scammers are not always easy to recognize and you might be ripped off before you realize what's happening. By this point, a lot of money can be lost. Fortunately, there are some tips and tricks to spot a scam and catch it before it is too late.
If you have been a victim of a rip-off on a dating website you should definitely do something. There are some ways to defend yourself accordingly. After all, you want to get your money back if possible. That would be the best and fairest solution – but that does not always work out that easily.
If you follow our tips you can make the life of the rip-off company a little bit harder which is a positive side effect.
Subscription rip-off
If you stepped into a subscription trap, which can happen quite fast, it is very important that you cancel the subscription immediately. The easiest way to do this is by informing the company directly by e-mail as soon as possible. It is very important that you act quickly as some companies ignore emails or deny they ever received it. Then you have to act again and send a letter of cancellation or even consider getting a lawyer.
If you receive notices or letters from collection agencies on behalf of the company it is important that you keep calm. These rip-off companies try to intimidate customers so that they will back off. But as a rule, the companies never go to court because they cannot prove a legally valid contract. So if you receive such a letter, which can happen even if you never bought credit or signed up for a subscription, just act in the same way as the operators and do nothing at all.
But you have to make a move if you receive a dunning notice or letter of that type.
Fake chat and subscription rip-off
Credit card / direct debit
If you have been ripped off and lost money inform your bank immediately that you have been scammed. They will do everything possible to return the money.
The legal period for getting your money back through a credit card company usually runs for eight weeks. If you act within this time you have a good chance of getting your money back. After this time it depends on the goodwill of the card provider. If your payment was made by direct debit, it is also possible to send a complaint within a period of eight weeks. In the case of an unapproved or unauthorized debit, it is possible to have the amount reversed within the following 13 months. So there is time to act but it is important that you do something as soon as you recognize the scam.
PayPal
Many people pay using PayPal because it works quickly and easily. If a debit was made via PayPal you should write a complaint to customer service immediately. The good thing about PayPal is that customer support usually replies within a short period and is very helpful. With PayPal you have the chance to reclaim your money retroactively up to three months after. If you made your payment by credit card, it can be up to six months after that.
In most cases the money will be refunded because the dating rip off operators don't want trouble as they also need the services of PayPal which is an advantage for you. PayPal is known to freeze accounts until the facts are clarified.
Skrill, MicroPayment, Klarna, Instant, etc.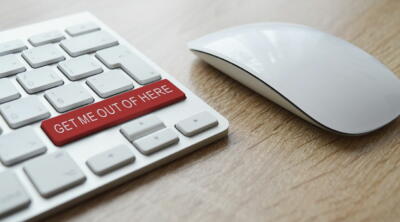 If the payment was made via one of the mentioned service providers you have to inform your provider about fraud immediately. Most payment service providers give you the chance to do that retroactively. The period of time you can take for this varies from provider to provider. You will find this information in the terms and conditions of the service provider or in the FAQ. Of course, you can also ask customer support.
The dating rip-off companies don't want to have any trouble with these payment service providers. They need to avoid problems with these service providers as they don't want to have their accounts blocked or frozen for a long time.
It is important to make a complaint immediately if you spot a scam. The faster the complaints are made, the faster the rip-off companies' accounts will be closed. That means that the operator will lose a lot of money which is good.
We advise you to always read the terms and conditions of a dating portal thoroughly. If the operator is located abroad and the terms and conditions are displayed as a graphic you should be very careful and rethink registering.
In any case you can always ask us and inform us about any rip-off. Next step from our side is that we will write a corresponding article to warn others of a dating rip-off.
We check many dating portals and we have a list of trustful and very good dating websites. If you check out and register on one of our test winners you will not have to fear any kind of rip-off.